Our first level of recognized certification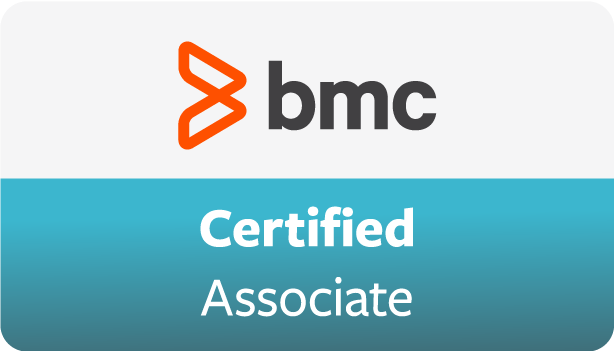 The BMC Certified Associate levels validate the knowledge and skills needed to support, schedule, maintain, and apply best practices on BMC solutions.
Process:
For Certified Associate exams, the exam is online and not proctored. The exam is offered after the last course in the Certified Associate learning path. If you do not pass the exam, you can re-register, pay for, and perform another attempt within the guidelines set in the BMC Education Certification Policy.
1. Take the instructor-led training (ILT) course(s) in the Learning Path or available alternatives—assisted self-paced (ASP) or virtual instructor-led training (VILT).
2. Pass the online exam and earn Certified Associate designation. Certified Associate designations expire 2 years from the date of the exam.
*There may be more than one Certified Associate designation to earn in each learning path.