Real-time, cross-platform views of mainframe operations data in a single console
The mainframe does not operate in a silo—it depends upon multiple systems across the enterprise. BMC AMI Datastream for Ops simplifies operations, improves availability, and enables analytics integrations.
Enterprise-wide visibility. Achieve 360-degree operational visibility. Dispersed data are now centralized in a single console, empowering mainframe operators and security analysts to see the full context of operations.
Performance & operations analytics. Monitor and diagnose operational problems leveraging external analytics that can detect both out-of-the-box and customized use cases.
Database activity monitoring. Scan and monitor essential CICS® and IMSTM operations data, detecting issues in real time so you can troubleshoot sooner.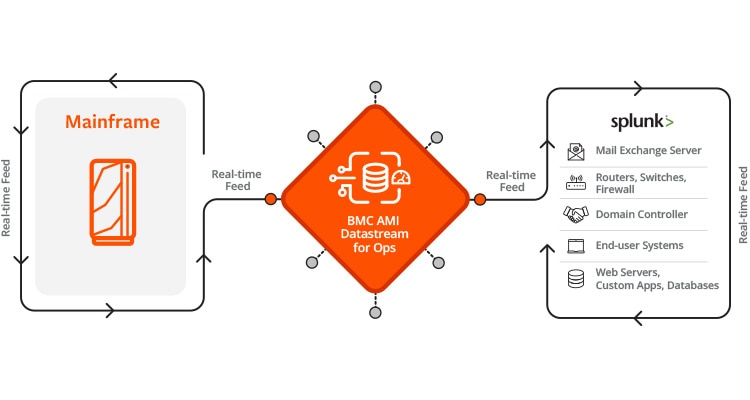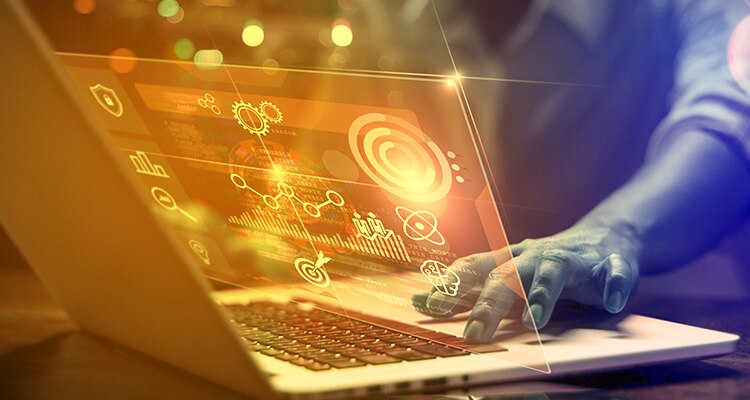 Capabilities & benefits
The capabilities of BMC AMI Datastream for Ops simplify operations and improve availability.
Near real-time streaming. Switching from batch intervals to near real-time data streams minimizes detection and response times. The ability to detect performance issues in seconds, versus a batch interval, can be the difference between responding effectively to a potential incident—or missing it altogether.
Data filtering. Receive only the data you need, so you can minimize resource consumption and storage requirements, reducing overall cost.
Out-of-the box formatting. With installation complete, BMC AMI Datastream for Ops can deliver straight to Splunk, with more integrations coming soon.
Critical system monitoring. Monitor critical systems, such as z/OS, CMF, z/OS for UNIX, CICS, and IMS, for performance issues and to prevent downtime. Additional system support is on the way.
Minimal resource consumption. Consuming only necessary resources keeps impact to the mainframe low, safeguarding uptime and productivity.
Explore BMC AMI Ops solutions