BMC Helix for Workplace Service Management helps facilities teams maintain a safe and efficient workplace. By managing maintenance within the BMC Helix platform, organizations can reduce costs and deliver operational efficiencies.
Out-of-the-box solution for reactive and preventive maintenance
To ensure a safe and functional workplace, maintenance activities must be well-structured and comprehensive. However, constant maintenance and upkeep of corporate facilities can be a significant challenge, particularly when managing maintenance activities for different facilities across multiple locations.
BMC Helix for Workplace Service Management solves this challenge by standardizing and automating maintenance management within a unified platform. Out-of-the-box templates, which are built on a baseline of customer input and industry use cases, speed up reactive maintenance for a wide range of workplace issues. But BMC Helix goes beyond accelerating reactive responses, also enabling teams to automate the proactive assignment, scheduling, and completion of preventive maintenance cases across multiple sites.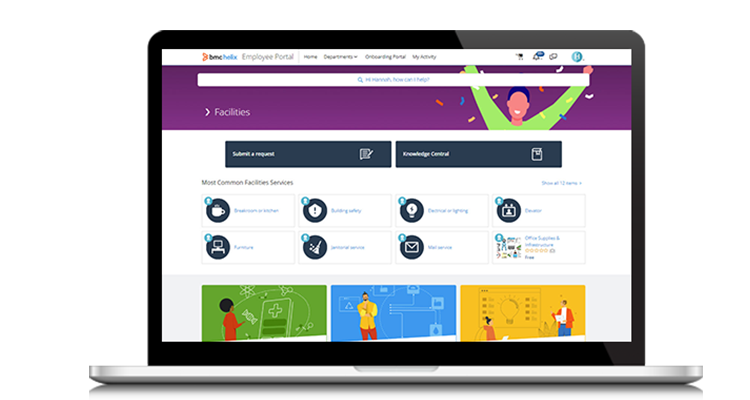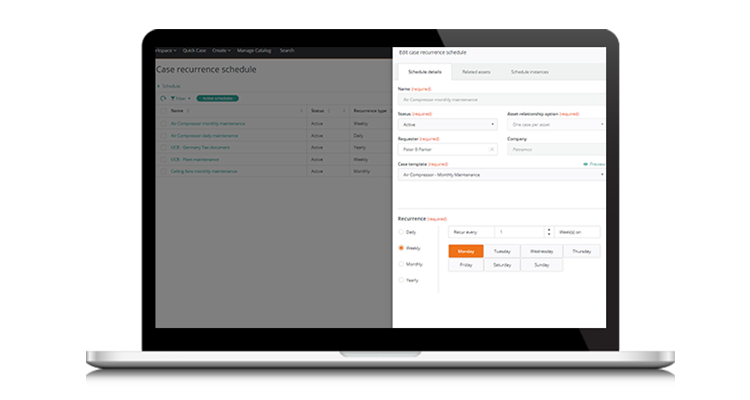 Consolidate all workplace assets and align scheduling
Make it easier for your teams to manage their preventive maintenance activities by automatically scheduling maintenance for individual assets or groups of assets by site location and date. Empower those responsible for upkeep and safety activities to deliver well-maintained and efficiently operated workplaces.
Work more efficiently while on the go
Empower technicians to complete maintenance tasks and inspections wherever they are with easy access to case details and asset information from a mobile device. Technicians can also access other helpful content, including maintenance checklists and knowledge articles, which helps them keep workplaces safe and sustainable whether they're onsite or in the field.