An Adaptive Cybersecurity posture navigates the challenges of scarce talent, remote work, and explosive connectivity with automated, artificial intelligence (AI)-enabled, and crowdsourced threat detection. It uses coordinated development, security, and operations (DevSecOps) strategies and a Zero Trust access and authentication framework.
What Is the Autonomous Digital Enterprise?
The Autonomous Digital Enterprise is the framework for the successful future enterprise. It's a digital-first business with distinct tech tenets and operating model characteristics that support transformation through actionable insights, business agility, and customer centricity. Adaptive Cybersecurity is one of five tech tenets that galvanize and sustain the Autonomous Digital Enterprise.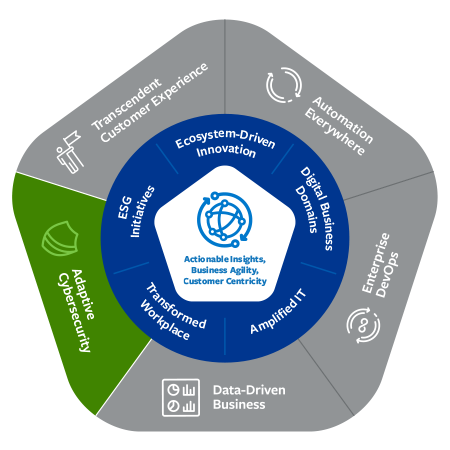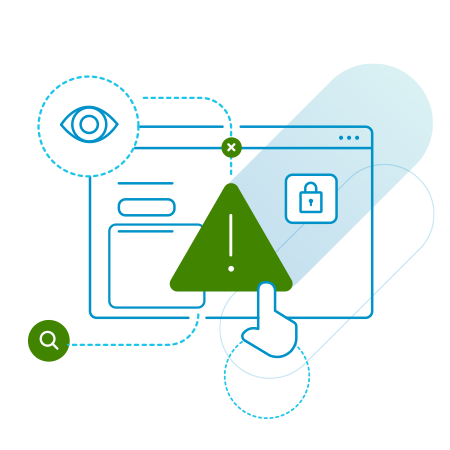 Current Business Challenges
According to IBM and Ponemon Institute's Cost of a Data Breach 2021 report, the average cost of a data breach rose from $3.86 million to $4.24 million—the highest ever—with compromised credentials responsible for 20 percent and personally identifiable information (PII) lost in 44 percent of breaches. In addition to breaches, security and cyber risks can also include:
Security gaps from an increasingly remote and hybrid workforce, many of whom use personal devices for work
Sociopolitical and geopolitical factors
Manual, error-prone procedures that jeopardize compliance
Blind spots in server scans that create opportunities for breaches and attacks
Faster development cycles that bypass proper security reviews
Mainframe threats like zero-day vulnerabilities, configuration weaknesses, privilege escalation, and ransomware
How Technology Helps
Adaptive Cybersecurity creates a comprehensive security presence through AI, machine learning (ML), behavioral analytics, multi-factor authentication, crowdsourcing, and security-integrated DevOps (DevSecOps) that can help you:
Combat internal and external threats
Control access
Manage cloud security
Better secure your infrastructure
Meet regulatory and compliance requirements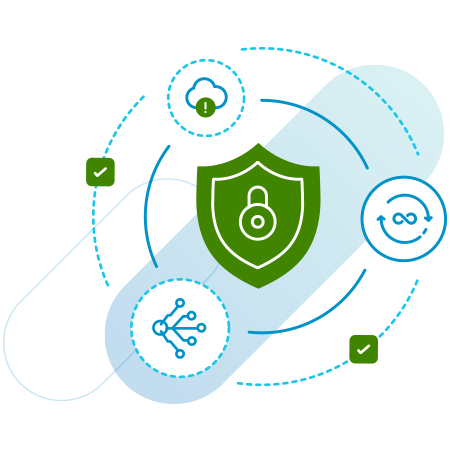 Hear how companies like yours are creating a more secure business posture
Trends in Mainframe Security with Bill Miller, BMC ZSolutions President
Malwarebytes: Winning the War Against Malware With Big Data
How National Bank of Canada Became an Industry Innovator
BMC Solutions
BMC offers a range of solutions designed to help you secure your business.