A Transcendent Customer Experience recognizes the full lifecycle of internal and external customer touchpoints and gives people what they need, where and when they need it, in a highly personalized, frictionless experience.
What Is the Autonomous Digital Enterprise?
The Autonomous Digital Enterprise is the framework for the successful future enterprise. It's a digital-first business with distinct tech tenets and operating model characteristics that support transformation through actionable insights, business agility, and customer centricity. Transcendent Customer Experience is one of five tech tenets that galvanize and sustain the Autonomous Digital Enterprise.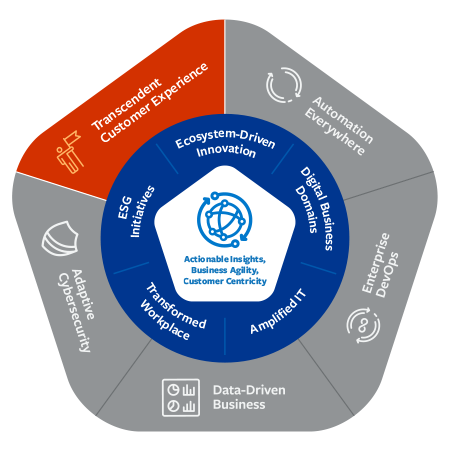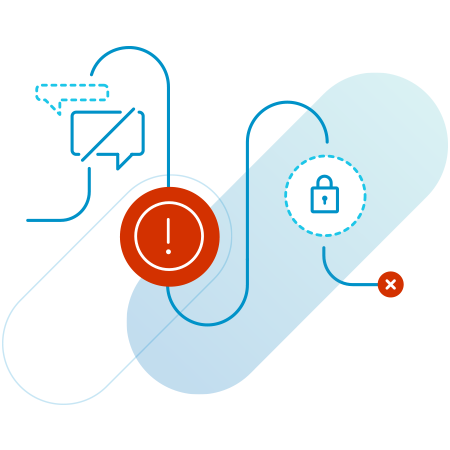 Current Business Challenges
Customers have always been vital to the success of a business, and now, they're more demanding—and digital—than ever. In fact, 63 percent of consumers are less likely to forgive a disappointing digital experience than they were before the pandemic. The pandemic shifted consumer activity online, and now 74 percent of consumers plan to increase their use of digital services even more. To keep up, businesses will have to step up their game and address the complex challenges that could hold them back, including:
Lack or low usage of self-service capabilities
Supply chain issues
Complicated, expensive service request approaches
Fragmented, multi-channel, and multi-method communications
Manual systems that deliver inconsistent responses, slow problem resolution, and hinder service level agreement (SLA) management, tracking, control, and governance
Increased risk of security breaches and non-compliance
How Technology Helps
Intelligent automation and artificial intelligence (AI) tools are the key technology drivers of the Transcendent Customer Experience. They enable personalized, responsive service that creates happy customers and frees up employees from arduous, mundane processes so they can focus on business-critical tasks. The technology works alongside human expertise to:
Empower employees with modern tools to quickly solve basic problems on their own
Support edge computing and Industrial Internet of Things (IIoT) for a connected technology matrix
Provide customers with simple, mobile-friendly user interfaces, intuitive virtual solutions, and conversational self-service tools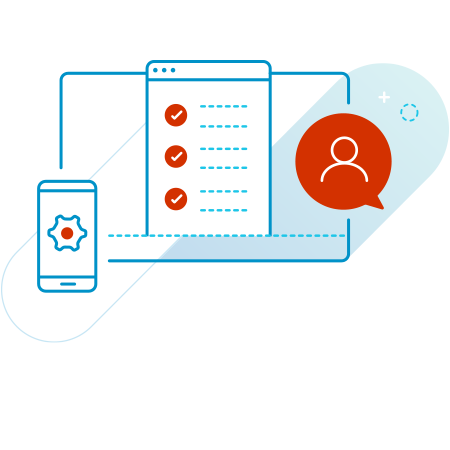 BMC Solutions
Deliver a Transcendent Customer Experience to build loyalty and ensure continued business success.